International Influential Speaker | Olympic Champion | Victory-Maker
Noam Gershony is a name that holds a lot of meaning. He can be introduced as a pilot and a captain from the Israeli Defence Force. He can be seen as an Olympic champion and a gold medal winner. To many, he is a well-known world-renowned international speaker. Regardless of how he is introduced all three titles are relevant to his story and shape who he is. Noam Gershony, a maker of victories.
It is safe to say that an individual usually goes through one life-changing event, altering their path. However, on some rare occasions that individual's life can be changed twice.
In 2006 during one of the longest nights of battle in the Second Lebanon War, two IDF Apache helicopters were set off on a mission toward the Lebanon Border. Noam Gershony was the pilot of one of these two Apache helicopters. Above the border, these Apache helicopters collided with each other and plummeted into the ground from 6000 feet in the air.
Luckily one of the helicopters was able to do a crash landing, leaving those two pilots with mild injuries. However, none of these helicopters were Noam's.
Noam's helicopter crashed. Due to uncontrolled falling to the ground, his co-pilot did not survive the crash.
Miraculously, Noam survived the crash but was severely wounded.
One week later Noam woke up in Rambam hospital, bereft of the ability to walk. From that moment on Noam was not going to let this stop him but rather his mindset instantly changed and was dead set on not giving up.
This set Noam on a new trajectory – to heal.

Throughout his long recovery, Noam was determined in any possible way to get back to doing what he used to love and his true passion – playing sports. And so, his journey began.
Skiing in his wheelchair, biking in his wheelchair, and playing tennis in his wheelchair all became normal activities. Through his experience, he found a true love for tennis. After several years of intense training to his body and his mind, Noam was invited to join Israel's national tennis team.
Exactly six years after being wounded, Noam's life changed for the second time. This is when he won the gold medal in the London Olympics.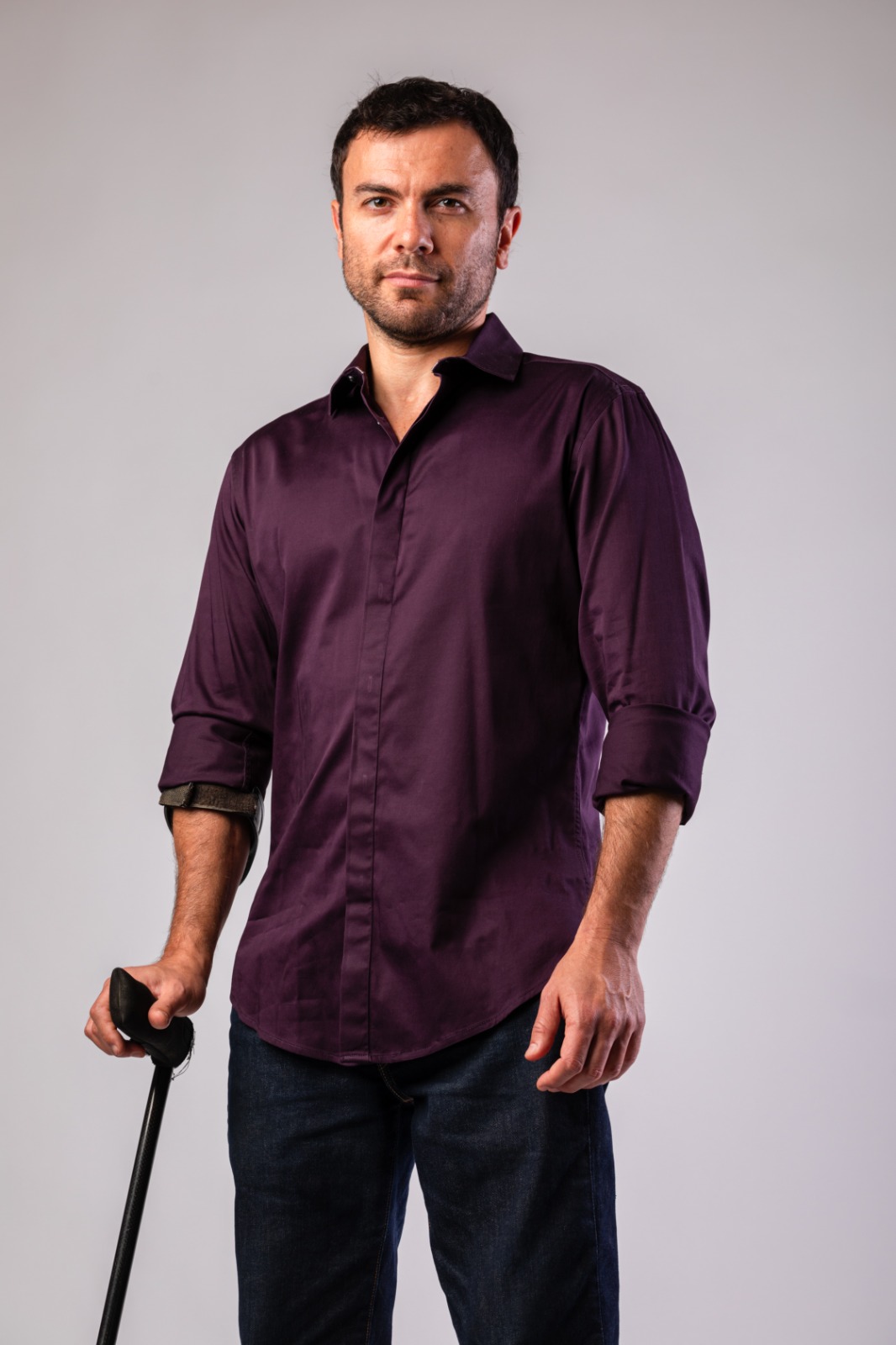 Describing his win as a "hobby that got out of control" is a statement that naturally brings a smile and a grin to his face.
Noam is the embodiment of determination and control; this is in all regards of his life, to his soul, body, work and ultimate being.
After nearly losing everything and persevering he learnt to rebuild from nothing. Noam became a symbol of the IDF disabled veterans. A role model emphasizing the positivity of focusing on the future, while overcoming the current limits of your body and soul through the power and the strength of your mind.
He was given the honour of bearing a torch at Israel's 70th Independence Day Ceremony in 2018.
Today, Noam is a popular speaker not limited to the borders of Israel. He gives inspiring speeches to the youth, organizations, and various other audiences. With his moving life story and charming personality, he never fails to captivate and sweep the audience off their feet.
Throughout his lectures, he incorporates inspiration, humour and life insights making a deep impression on his listeners. This leaves a long-lasting impression that has an everlasting effect on them even after the lecture ends.
Noam's lectures have become a source of empowerment for thousands of people of all ages conveying an overall arching theme – anyone can overcome life's obstacles through positive thinking, determination, and a smile.
Noam Gershony has become proof of this.